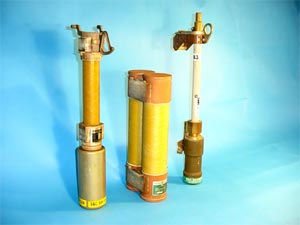 Reliable electrical systems are essential to the efficient operation of your plant. Regular maintenance, inspection and testing will improve overall plant performance.
Field Services can help you maintain your electrical system at peak performance. Our field service technicians and engineers have extensive experience with many different types of electrical systems. We are continually developing world class expertise in the maintenance and repair of switchgear, circuit breakers, protective relays, and related equipment. We will maintain your electrical system in top operating condition by performing all necessary inspections, tests, cleaning, and calibration. Our rapid response team is trained to diagnose and fix any emergency you may have.
Maintenance
We offer a wide array of services to help improve the performance and reliability of your electrical systems and equipment.
Emergency and Urgent Response Repairs
Maintenance Inspection and Testing
Technical Consulting
Switchgear Maintenance, Testing, Modernization, Reconfiguration
Circuit Breaker Maintenance, Testing, Repair and Refurbishment
Acceptance Testing
Substation Maintenance, Testing, and Repair
Transformers-Testing, Maintenance and Repair
Protective Relays- Testing, Calibration and Repair
Full and complete testing capabilities
FAST AND AFFORDABLE SERVICE
We know how important a reliable electrical system is to your operations. Our technical experts are ready to apply their know-how to your specific needs.